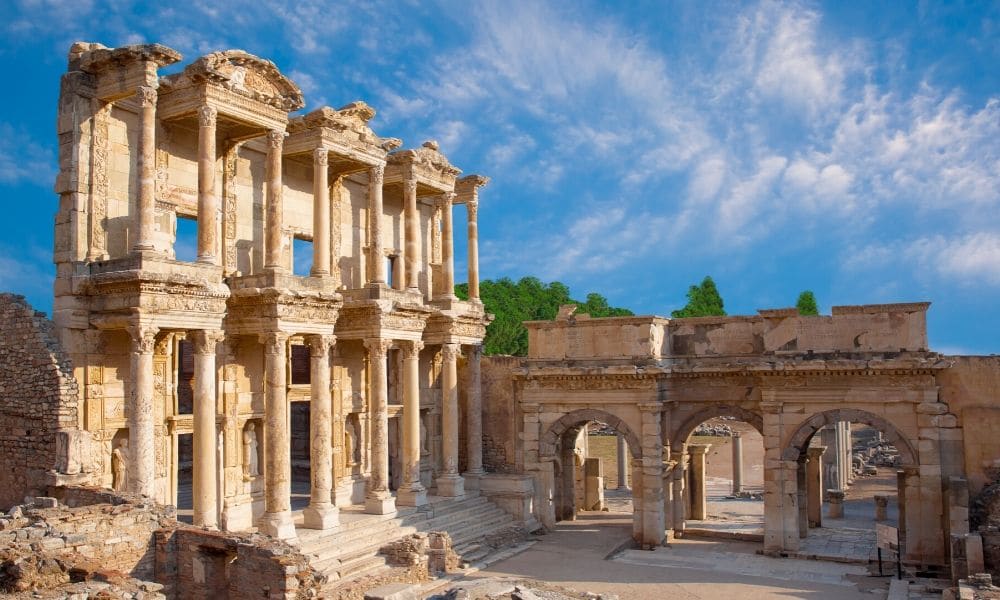 Perhaps you have been to Turkey or think you know what this amazing land has to offer. Think again. Explore Mesopotamia will show you a Turkey you have never seen.

The Grand Bazaar is a commonly visited attraction and when in Istanbul we will visit this 5000-shop covered bazaar as well. However, we will then take you outside the bazaar to the little-known shops where all the gold and fascinating handicrafts sold in the bazaar are made. You will meet Turkish goldsmiths and artists.

Do you know what the renowned Jewish architect Sinan—architect to the Sultans—embedded in a place only Sultans would see? We will show you this and many of the little-known facts hidden away for centuries in this mysterious land.

If you love to cook, you will have the opportunity to learn how the exotic dishes of Turkey are made and then serve what you make to the rest of your tour in a quaint restaurant attached to the Explore Mesopotamia Gourmet School.

Yes, we will visit such well-known and incredible regions such as Cappadocia for a wonderful health-spa experience. But we will also hike in remote regions of Turkey near the Armenian border and stay in an actual palace in the one of the world's oldest cities, Marden. We will visit an island hosting the most ancient churches on earth – abandoned long ago and gaze up at the clouds surrounding Mt. Ararat where on a clear day one can almost see the Ark of Noah.

There is no country like Turkey and there is no better way to see it than with Guides who have been leading journeys here for over 30 years. Our Senior Guide, Gursel, speaks multiple languages and has led VIP and Diplomatic Tours for most of his adult life. He is also an amazing artist, historian and entrepreneur who knows the back allies and secret passageways of Turkey as no one else.

Sign up here to be informed of the first Explore Mesopotamia Tours which are scheduled to begin in the Spring/Summer of 2022.

FOR BOOKING INQUIRY

TOUR AMAZING TURKEY
including sites few ever see!
Cappadocia
Sail over volcanic rock formations and fairy chimneys and stay in a five-star "Cave Hotel" where you will enjoy a luxurious health spa unlike any in the world.
Cappadocia
Cappadocia means 'the Land of Beautiful Horses' Visit a ranch where Turkish "cowboys" herd wild horses
Istanbul
Named one of the top ten "bucket list" destinations in the world. Visit the main sites, but also visit the places few ever see. And, if you wish, learn to cook Turkish cuisine
Grand Bazaar
Shop in over 5000 shops under one roof. You will also be escorted to the little-known workshops to meet the artisans who create amazing artifacts sold in the bazaar.